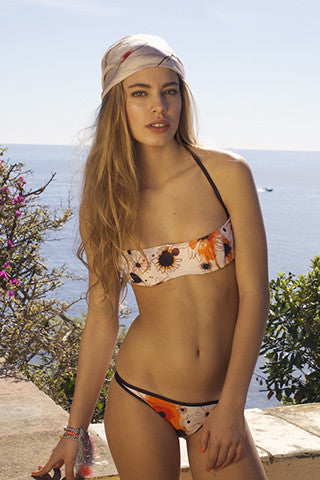 FLORA BANDEAU by Conrad Roset + CHEEKY BOTTOM
Conrad Roset's art illustrates this collection on exclusive basis. Expressive flowers, sparkling and bathed on colour, are the focus of this pattern signed by the Barcelona's illustrator. An exuberant and full of character design.
Cheeky bikini: A small and suggestive bikini, mini panty at the front and at the back.
Handmade in Barcelona. Each bikini is part of a limited edition.
BeYouMini Swimwear, exclusive swimwear designed and handmade in Barcelona for the modern bohemian. Read more about their ethical production here.