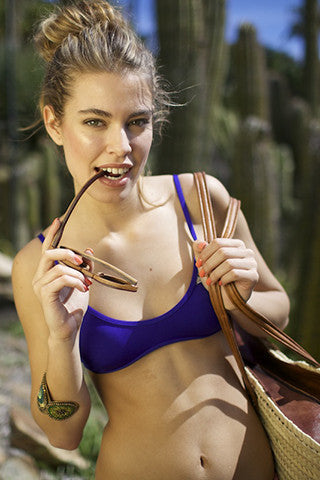 MAIO TOP + CHEEKY BOTTOM
The fascinating brightness of Maio Island at Cabo Verde is the start point of this collection. An intense blue is combined with floral traces that remind of the turtles, the birds and the bright sea that surrounds the island.
Cheeky bikini: A small and suggestive bikini, mini panty at the front and at the back.
Handmade in Barcelona. Each bikini is part of a limited edition.
BeYouMini Swimwear, exclusive swimwear designed and handmade in Barcelona for the modern bohemian. Read more about their ethical production here.