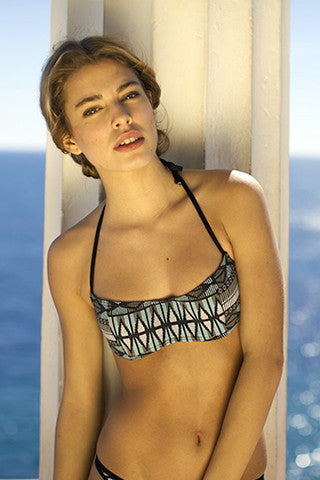 PRAIA BANDEAU + MINI BOTTOM
Elegant sensuality. The Praia collection is composed by the afro-european cultural mix found in the Praia Island, at Cabo Verde. This collection reinterprets this cultural mix with tribal forms. Grey, black and blue are mixed with sophistication drawing unique compositions finished up with suggestive details.
Handmade in Barcelona. Each bikini is part of a limited edition.
BeYouMini Swimwear, exclusive swimwear designed and handmade in Barcelona for the modern bohemian. Read more about their ethical production here.