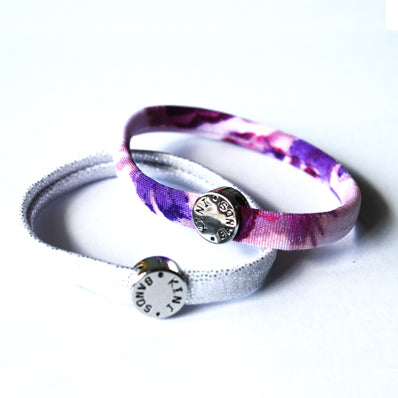 SET OF TWO MERMAID HAIR TIES - SILVER
Whether it's a hair up or down kind of day, Mermaid Silver hair ties will brighten your day and remind you of vacation each and every day.
Kini Bands are unique hair ties that double as jewelry that will look cute on your wrist. Each band consists of silicone rubber covered in soft fabric, so that while being safe on hair, they'll also never break or stretch out.
Stretches out and won't harm your hair. Nickel plated alloy charms.
Set of 2 bands. Size: 16,5 cm (6.5") circumference.