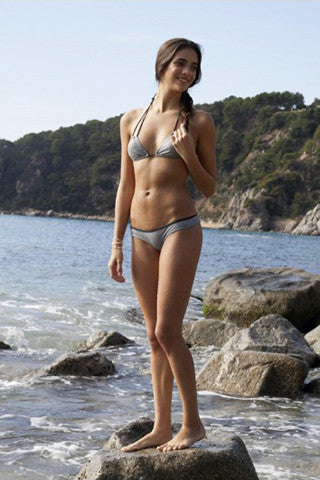 TEGULA DOUBLE STRAP TOP + TINY BOTTOM
Inspired by Tegula colours, a very unique and small white and black shell that lives on the Galapagos Islands, and the wild guepardo skin texture. This collection shines for its forest environment character that makes it a basic and essential item for the modern woman's closet.
Tiny bikini: The sexiest bikini brazilian style. Mini brazilian-cut panties at the front and wide band at the back.
Handmade Barcelona. Each bikini is part of a limited edition.
BeYouMini Swimwear, exclusive swimwear designed and handmade in Barcelona for the modern bohemian. Read more about their ethical production here.