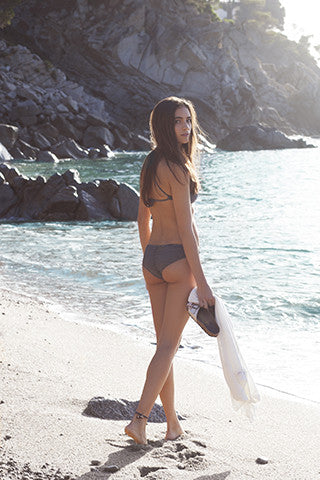 WARA WARA CROSS BACK TOP + CHEEKY BOTTOM
Inspired by the constellation Crux stars (wara wara in quichua), the smallest constellation in the world, this collection combines the intensity of the black with the shiny grey. The tiny silver lines draw the reflection of the constellation over the dark sea water.
Cheeky bikini: A small and suggestive bikini, mini panty at the front and at the back.
Handmade in Barcelona. Each bikini is part of a limited edition.
BeYouMini Swimwear, exclusive swimwear designed and handmade in Barcelona for the modern bohemian. Read more about their ethical production here.